Explore Children and Youth Faith Development Programming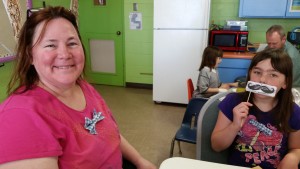 Our purpose is to enrich and enhance your efforts as a parent/guardian and spiritual guide. We believe that you are the primary religious educator of your children. We urge you to honor your own spiritual path and questions, and share them with your children. Every experience and bit of wisdom will contribute to your child's faith development.
We welcome your comments and questions about our programming, placement of your child in classes or whatever you feel the need to know, understand or share with us.
Please contact Laine Young if you have questions or comments.
Laine Young, Interim Director of Lifespan Faith Development at or (512) 452-6168 ext. 1306
Karyn Machler, Childcare Coordinator at 
Our Children and Youth Faith Development staff and many wonderful volunteers make this program possible.
Lifespan Faith Development Programs and Events
Infant Childcare, Room 21
Childcare in Rm. 21 is for children six months to one-year-old only.
It is provided from  8:45 a.m. to 1:00 p.m. Sunday mornings.  Please sign your child in and out, and provide a number where we may contact you onsite.  This room is also a nursing area, where a live video stream of the service is available.  Please provide your own diapers, wipes, baby bottles, shoes and a spare change of clothes.  Please pick up your child on time.
Toddler Childcare, Room 19
Childcare in Rm. 19 is for children who are walking only.  It is provided from 8:45 a.m. to 1:00 p.m. Sunday mornings.  Please sign your child in and out, and provide a number where we may contact you on site.  We provide snacks and juice.  This room is connected to an outdoor courtyard playground.  Please provide sunscreen and bug spray if you would like us to apply it to your child (over 6 months). Please provide your own diapers, wipes, baby bottles, shoes and a spare change of clothes.  Please pick up your child on time.
Children and Youth Classes
Our Children and Youth programming offers Sunday children's classes during the worship services, 9:15 a.m. and 10:45 a.m. Each week, children in Pre-K through 5th grade begin in the Sanctuary before heading to the classroom.
The curricula for each session offers age-appropriate, informative, and engaging lessons about our UU faith and our connection to other faiths. Click here for session-specific class information.

Our Whole Lives Sexuality Education
Our Whole Lives is a Unitarian Universalist Association-approved lifespan human sexuality course.  This course addresses issues such as body development, gender, sexuality, reproduction, relationships, and safety are discussed.  A parent orientation is mandatory for participation in all children and youth OWL classes.  The classes are taught by one male-identified and one female-identified OWL-certified instructors. Please contact Laine Young at   for more information.
Young Religious Unitarian Universalists (YRUU) – Sr. Youth Group, 9-12th grades

YRUU is a youth-led group that meets on Sundays. The youth focus on social justice issues. Activities include: planning the annual youth service, organizing and attending social events with other UU churches. The YRUU youth also plan and attend activities such as lock-ins (overnight meetings held at the church), rallies (weekend-long events held by alternating churches in the district), social action projects (such as Hands on Housing), service projects, and camping trips. YRUU is a great way for high school youth to socialize and learn how to make their voices heard in society at large. Everyone is welcome, and members often bring friends with them. If you'd like to find out more about what is going on in YRUU, contact Laine Young: .
Children's Choirs
The Children's Choirs offer the children and youth of First UU Austin a high level of vocal musical experience and the opportunity for personal expression of faith.
Summer Camps
Every July First UU Austin offers CampUU, a day camp for ages 6 and up designed to offer fun and an opportunity to learn and practice the seven principles of the UU faith. For the past several years, the theme of the camp has been Hogwarts School of Witchcraft and Wizardry.
Each summer, the Southwest UU Conference offers week-long summer camps for 3rd-6th grades, 7th-9th grades, and 9th-12thgrades at U-Bar-U near Kerrville, Texas.
Enrolling Your Family
It is our policy that each child or youth under the age of 19 that attends RE programs must have a parent/guardian fill out a Family Enrollment Form by their third visit to the church. Families are welcome to enroll throughout the year. You do not have to be a member of the church to enroll your child with the Lifespan Faith Development Department. Please review the Child and Youth Safety Policy when enrolling your children in RE programs.
Parents can stay informed with Faith Development Department updates on our Facebook group: https://www.facebook.com/groups/1492458447645124.
Volunteering with Children and Youth Faith Development
Help from parents/guardians and other church congregants is part of our cooperative community endeavor. A wide variety of volunteer opportunities are available to those who wish to assist with the various tasks involved in educating our children.