OWL Updates: We will be proudly offering OWL (Our Whole Lives), a comprehensive and progressive sex education curriculum, to 7th – 9th graders in the spring semester. The classes will meet on Wednesday evenings at 6:30 p.m. beginning January 17 and continuing through May 23,  including two lock-ins.
OWL registration forms are on the LFD table outside the sanctuary. In order for youth to participate in the class, there is a mandatory parent orientation on Jan. 7 at 1 p.m. or Jan. 10 at 6:30 p.m. The registration fee for the OWL class is $60 and scholarships are available.
You can get more information on registration and classes by emailing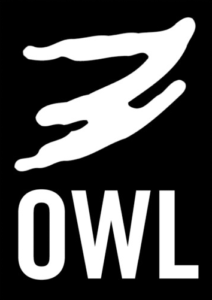 Honest, accurate information about sexuality changes lives. It dismantles stereotypes and assumptions, builds self-acceptance and self-esteem, fosters healthy relationships, improves decision making, and has the potential to save lives. For these reasons and more, we are proud to offer Our Whole Lives
,
 a comprehensive, lifespan sexuality education curricula for use in both secular settings and faith communities.Interactive workshops and lessons engage participants, while step-by-step instructions for program planners and facilitators help ensure success. Of the six available OWL curricula to speak to participants' needs, First UU provides the following to our community:
Grades Kindergarten – 1
Grades 4-6
Grades 7-9
Grades 10-12
OWL classes can be expanded to teach other grade levels, with your volunteer support. (Please fill out this form to get more info.)
Our Whole Lives helps participants make informed and responsible decisions about their sexual health and behavior. With a holistic approach, Our Whole Lives provides accurate, developmentally appropriate information about a range of topics, including relationships, gender identity, sexual orientation, sexual health, and cultural influences on sexuality.
Our Whole Lives Offers…
Accurate information presented in developmentally appropriate ways
Affective and emotional learning
Guiding values and principles
Activities that help participants clarify values and improve decision-making skills
A safe and supportive peer group
Acceptance of diversity
A social justice approach to inclusive sexuality education
Step-by-step instructions for program promotion, implementation, and facilitation
Parent orientation that affirms parents as their children's primary sexuality educators
Facilitator trainings and continuing education to increase knowledge, skills, confidence
Expert user support from OWL Program Associate (UUA) and OWL Program Coordinator (UCC)
Sexuality and Our Faith, an optional religious supplement for use in Unitarian Universalist and United Church of Christ settings.
Our Whole Lives Values…
While Our Whole Lives is secular, it is not value-free. The program gives clear messages about the following key sexuality issues:
self worth
sexual health
responsibility
justice and inclusivity
Our Whole Lives recognizes and respects the diversity of participants with respect to biological sex, gender identity, gender expression, sexual orientation, and disability status. The activities and language used throughout the program have been carefully chosen to be as inclusive as possible of this human diversity.
Curricula resources
Save